The best things about Elder Scrolls games, especially the early ones in the series, is wandering the countryside and finding ancient tombs and similar bullshit, or shipwrecks with diamonds in the hold, or vampire castles, or the flying f*ckers of Vvardenfell.
Oh no wait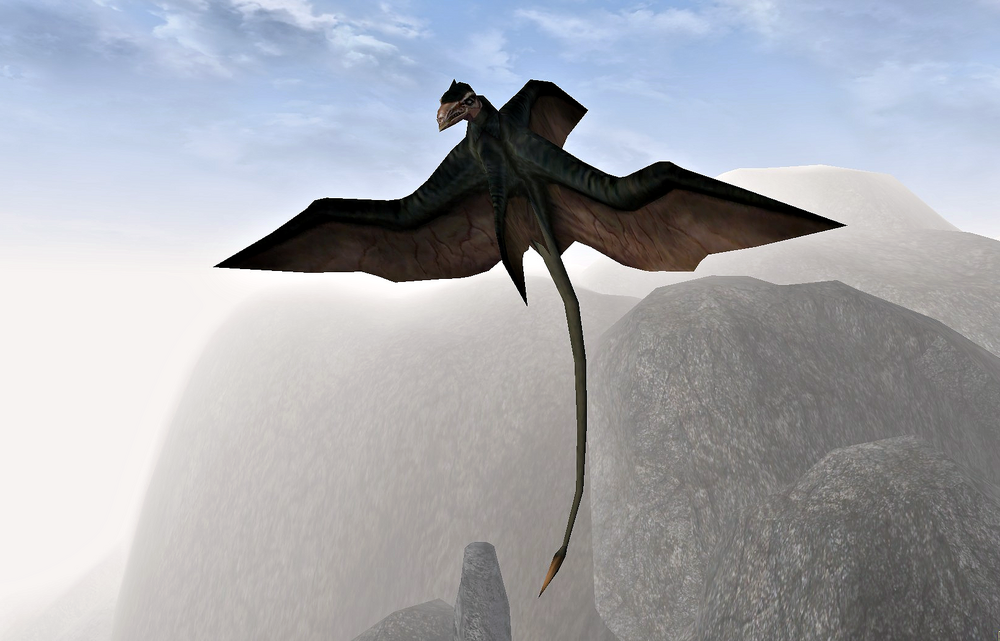 Not the flying f*ckers again
Please stahp
Flying F*cker of Vvardenfell
They only want to eat your face.
S&W: HD 1, AC 2 [19], damage 1d6, special: infravision, surprise with a 1-5 on a d6, damage x2 on a backstab, treasure: hell no.
AFG: Level 1 animal, light armour, Sneaky, Flying, Nightvision